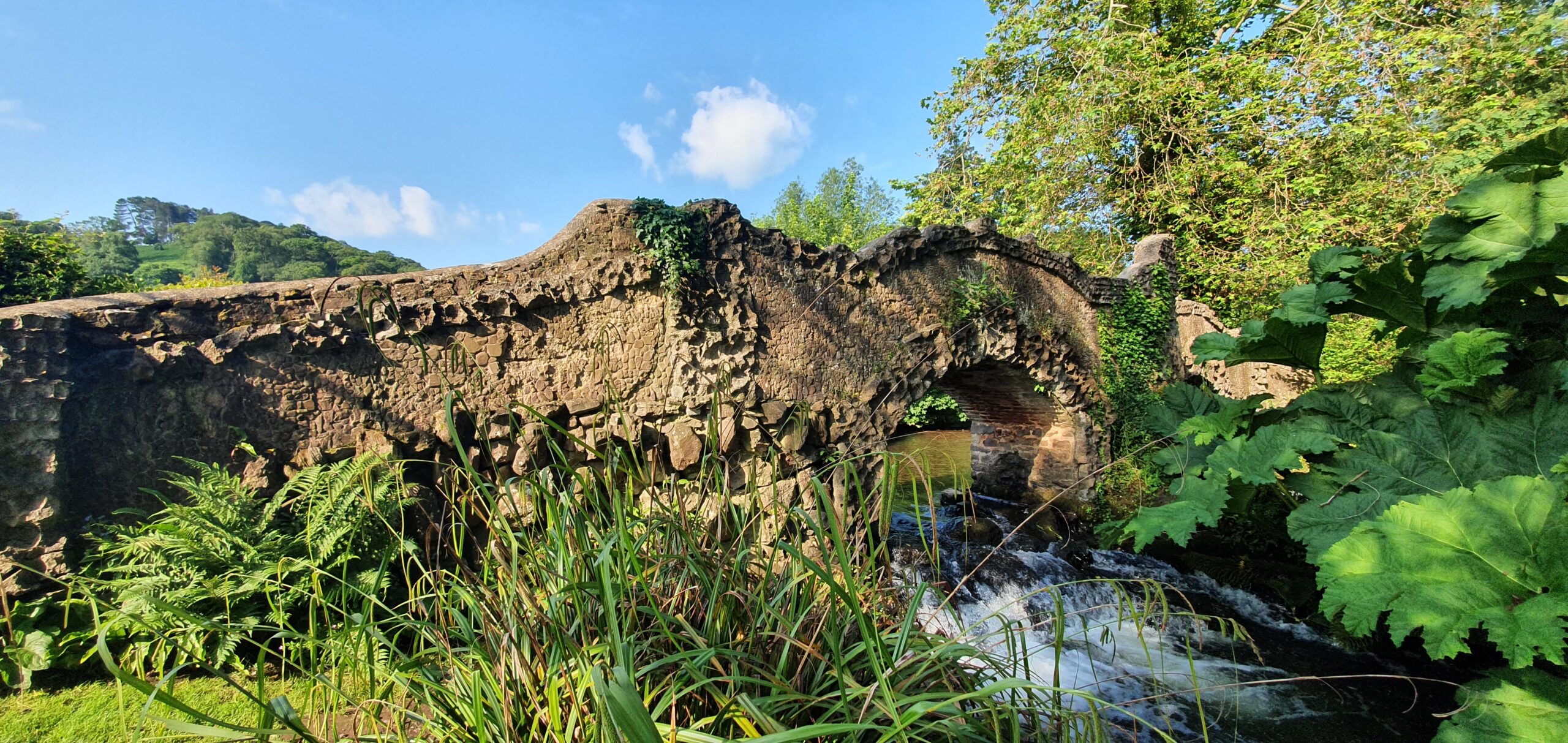 Lovers Bridge is positioned over the River Avill in Dunster Village in Somerset by the grounds of the well known Dunster Castle.
It was designed by Richard Phelps as a part of the 18th Century enhancement of the Castle Grounds for H.F Luttrell. It is built in a rustic style meant to be viewed from the north with a brick seat built into the parapet of which the bridge gets its name from.
An information plaque showing the history of the bridge is on the Dunster Mill side and I highly recommend visiting the bridge when you make your visit to Dunster Village.