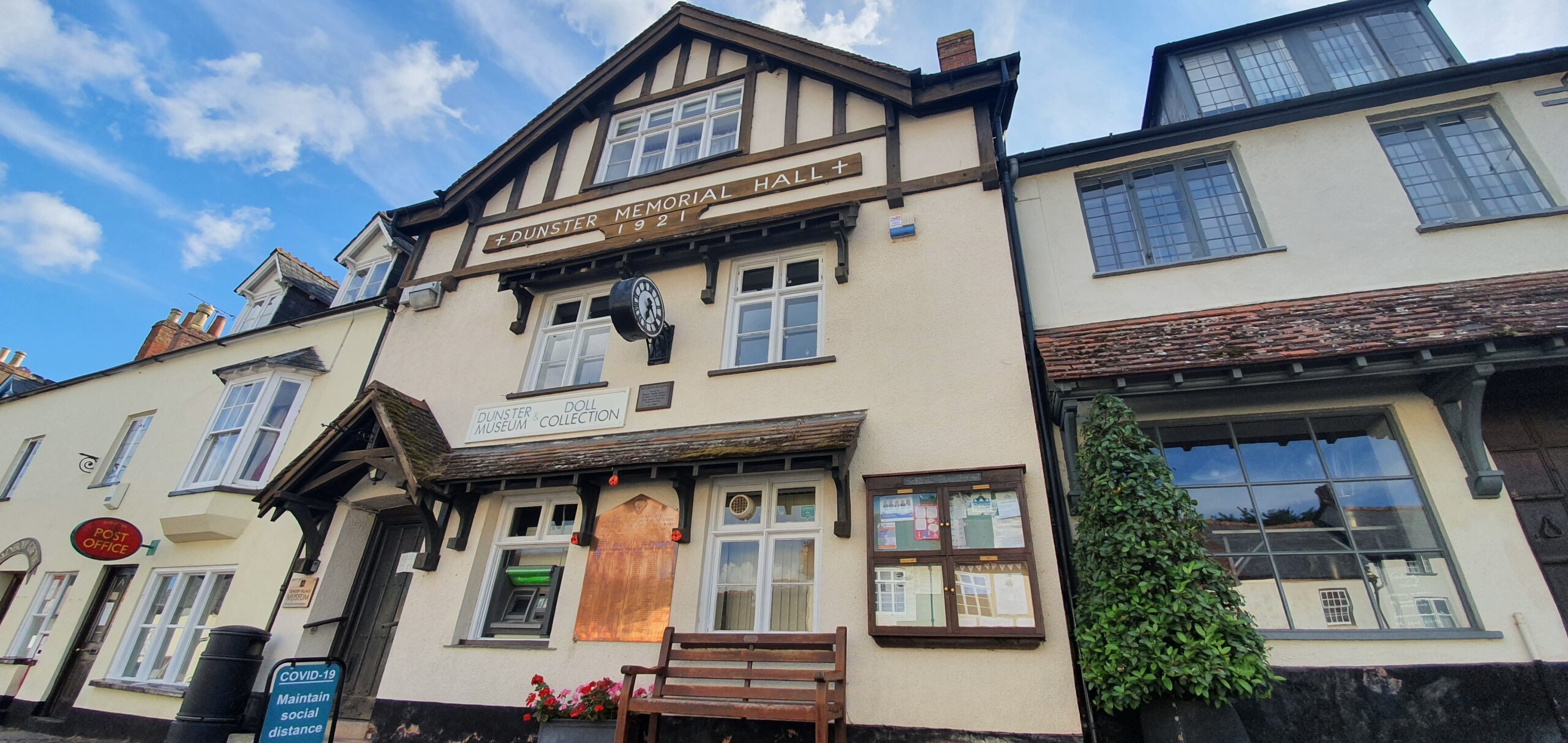 Dunster Museum & Doll Collection
This unique doll collection was started by Mrs Mollie Hardwick in her Dunster cottage in 1957, and was given to the Memorial Hall Committee on her death in 1970 so that her doll "family" could stay together and become the village museum that she had hoped to create.
A prominent feature of the collection is the wide range of ethnic dolls illustrating the costumes of many lands and cultures. Dolls that will remind visitors of their childhood and nursery rhyme characters familiar to all children are also there. Novelties, such as tea cosy and dressing table dolls, advertising figures and dolls from many unusual materials can be seen.