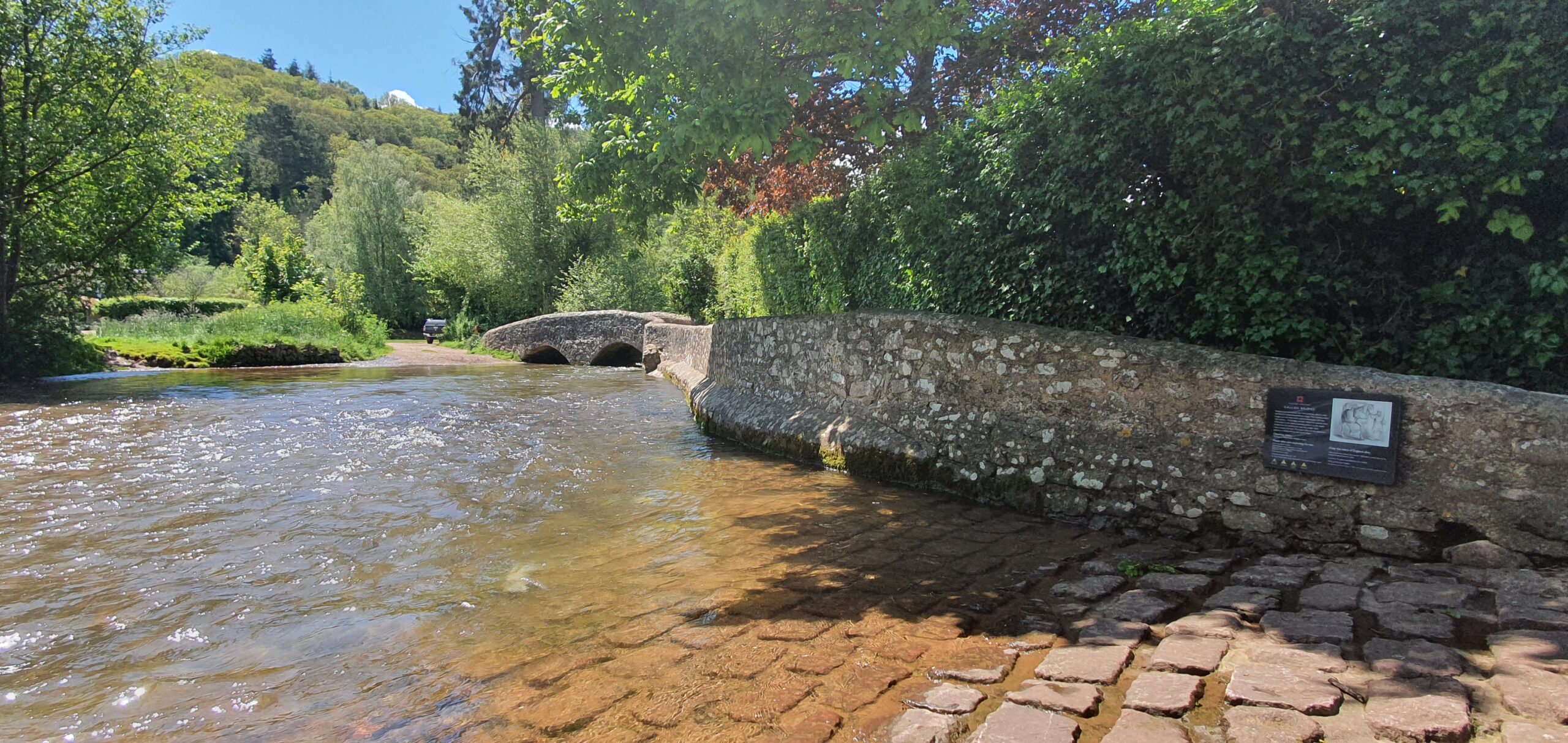 The Gallox Bridge in Dunster is a packhorse bridge and dates from the 15th century. It has been designated as a Grade I listed building and scheduled monument. The narrow bridge has a raised causeway for pedestrians, while cars and horses use the bordering ford.
The packhorse bridge is made of stone and it crosses the River Avill at the southern end of the village, below Dunster Castle at a point which might have been the limit of tidal flow during the medieval period.
In the 13th century, Dunster had become a centre for woollen and clothing production, with Dunster market dating back to at least 1222, and a particular kind of broadcloth actually became known as 'Dunsters'. The success of Dunster was based off of the wool trade, with the profits helping to pay for construction of the tower of the Priory Church of St George and provide other resources.