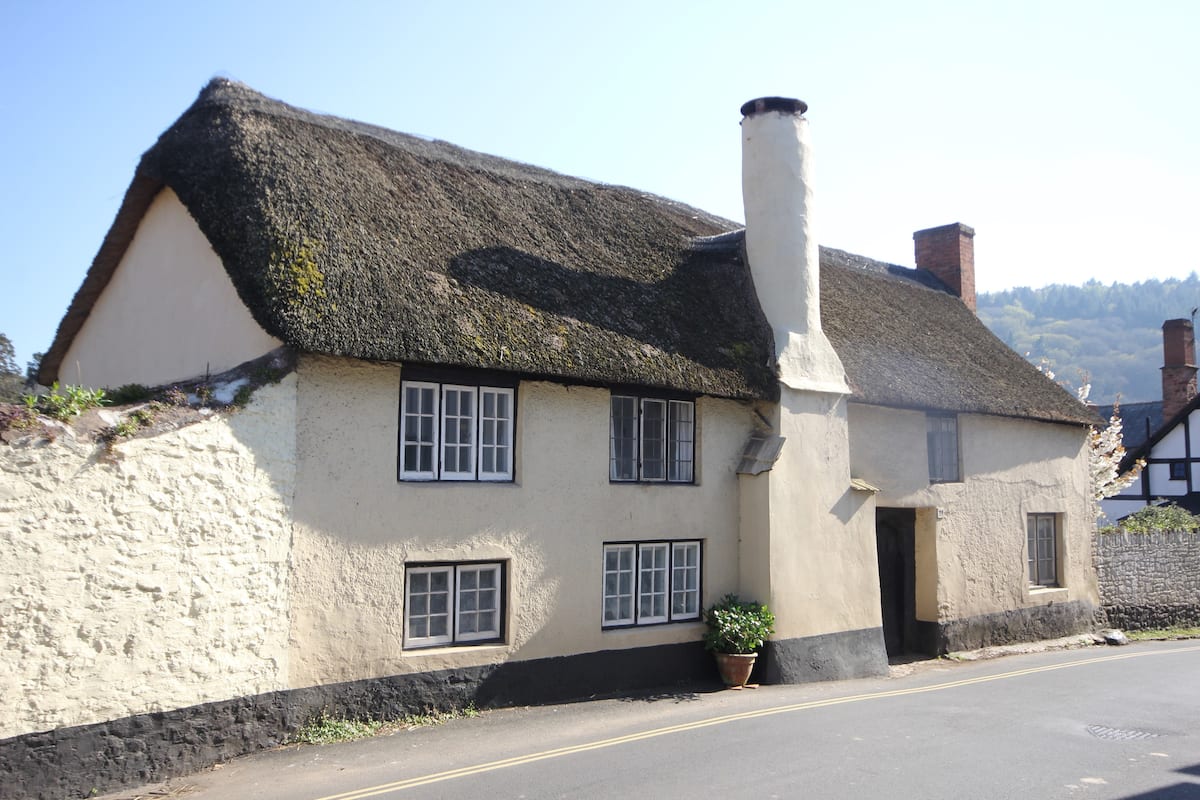 Centrally located in Dunster on the edge of the Exmoor National Park, this cosy 17th century thatched cottage is ideal for couples, families, or groups of friends.
Chimney Cottage is well appointed complete with modern appliances yet retains bags of medieval character just like Dunster Village. To the rear of the cottage is a sunny, private outdoor area; along with free parking as well as a children's playground are 2 minutes' walk away at Gallox Bridge, and the High Street, Dunster Water Mill Tea Room, Castle, pubs, and restaurants are all within 5 minutes' walk.
The cottage has two spacious bedrooms upstairs (one double with en-suite, one twin) as well as a third bedroom with a double sofa bed) off the living room downstairs which can be used as a storage room/study when the sofa bed is folded away, and is also outfitted with a sink and toilet en-suite.
The kitchen/dining room is large and is outfitted with high quality appliances including washer/drier, fridge freezer, gas oven, microwave and toaster. The large dining room table can comfortably seat six adults. The kitchen/dining room opens through a back porch into a landscaped rear garden which is a fantastic sun trap and which has a large patio with table and chairs, as well as a barbecue.
The garden is flanked by a leat which flows through the village and powers the working water mill on Mill Street, alongside Gallox Bridge. The living room has a large, open fireplace and comfortable soft furnishings, with an additional sofa bed in the living room. The cottage has a smart TV in the living room and has private wi-fi access. Ceilings are low in places, so mind your heads! The space is very child and family-friendly, and the short staircase connecting the living room with the kitchen can be gated as necessary.
Bikes can be safely stored (and locked), in the shared passageway (covered) accessible from the street, or in the back garden (uncovered).